No results were found for the filter!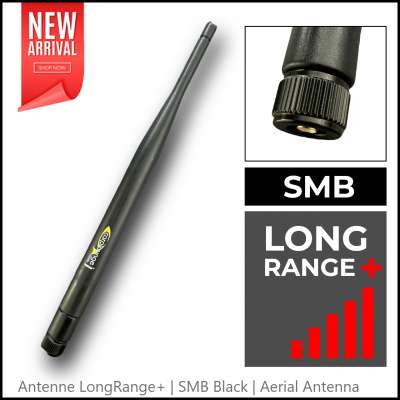 Antenne LongRange+ | SMB Black | Aerial Antenna
Enhance the performance of your RT7 fish finder with our specially designed Long-Range+ Antenna. This antenna significantly extends the range of your fish finder, allowing you to explore deeper waters and locate fish and underwater structures with greater precision. Key Features of the Antenna: Extended Range : The antenna expands the reach of your RT7 fish finder, enabling...
Order number:
ANT-STD-2.4-SMB-BLK
Carplounge RT7 AIO USB-C Fast Charger 45W
Experience ultimate charging efficiency with our USB-C 45W Fast Charger, specifically designed for the RT7 All-in-One Controller. With a 45-watt charging capacity, this compact charger delivers rapid charging in a portable design. Utilizing advanced USB-C technology and incorporating multiple protection mechanisms, your RT7 controller is both secure and swiftly ready for...
PVA Protector Dropper RT4 / RT7
RT4 | PVA BAG DROPPER | PVA RAIN PROTECT PVA BAG DROPPER The PVA Protector was specially developed for the use of PVA bags in the Baitboat. PVA BAG IS PROTECTED FROM RAIN Inside the protector, the PVA bag is protected from rain or moisture penetrating through the Hopper doors. Even when using ground bait or wet particles, the PVA bag no longer has to sit on top of wet...
Order number:
RT4-EXT3D-PVADROPPER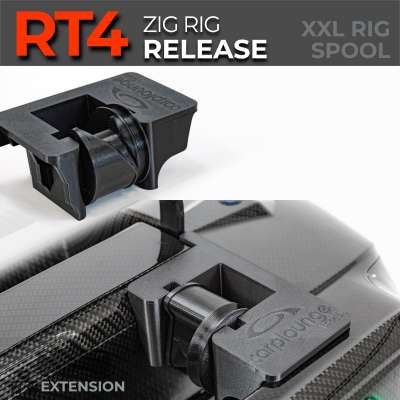 Zig Releaser RT4 / RT7
RT4 | ZIG RIG RELEASE | XXL RIG SPOOL ZIG RIG RELEASE The unique Zig Rig Releaser is easy to install to the right hopper of any Carplounge RT4 baitboat. An Ultra effective tangle-free system which saves time when fishing long zig rigs (up to 10+ m). DETACHABLE PLASTIC SPOOL There is a detachable plastic spool with magnet which holds the hook with foam or pop-up securely and...
Order number:
RT4-EXT3D-ZIGRELEASE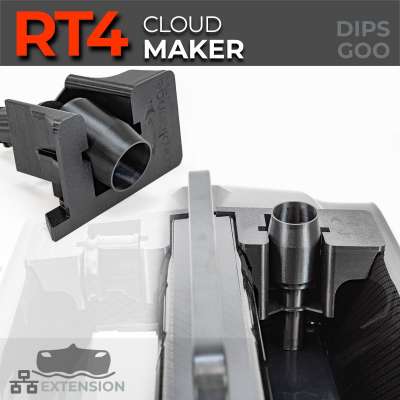 Cloud Maker RT4 / RT7
RT4 | CLOUD MAKER | DIPS GOO CLOUD MAKER The Cloud Maker can be used to feed fishing spots with liquids or glugs from any Carplounge RT4 boat. EASY TO INSTALL It is easy to install inside the left hopper. Detachable plastic cup with 1dcl (10ml) capacity empties when the hopper doors are opened and creates a cloud with a strong visual and smelling signal for the carp....
Order number:
RT4-EXT3D-CLOUDMAKER
select the RT4 Emblem Color (Left + Right on...
Order number:
RT4-STICKER-CONFPRD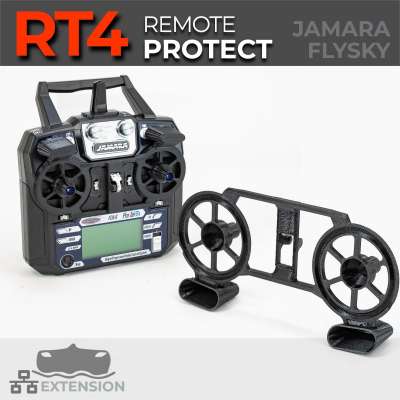 Jamara/FlySky Remote Control Gimbal Protector
RT4 | REMOTE PROTECT COVER | JAMARA / FLYSKY REMOTE PROTECT COVER The Protective cover for the joysticks and switches of the Jamara/Flysky remote control. Defective switches due to incorrect transportation are now a thing of the past. Super light design with maximum stability.
Order number:
RT4-EXT3D-JAMPROTECT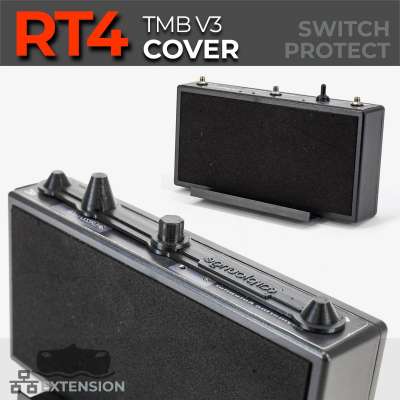 CL V3 Raymarine Transmitter Box Top Cover
RT4 | TMB V3 COVER | SWITCH PROTECT TRANSMITTERBOX V3 COVER V3 transmitter box button and aerial connection cover – prevents the box from accidental switching on during transport. SIMPLY ATTACHED WITH A SCREW NEW! Now a screw is incorporated in the middle section of the cover which can be simply attached to the middle aerial connector.
Order number:
RT4-EXT3D-V3TMBCOV
V4-DLX | Autopilot V4 Structure Mapping Pro...
Order number:
RAY-AP-UPG-STRMAP
Samsung A8 10.5 Tablet | rdy2run - installed...
SAMSUNG GALAXY TAB A8 A bigger view to a broader world The 10.5&rdquo wide display, complete with symmetric bezel, measures only 10.2mm, so you can stay fully immersed in what&rsquos on the screen. Explore epic films to how-to contents for a hobby you love, without compromise and enjoy a broader world through a bigger, better view with the Galaxy Tab A8. Dive into dynamic...
Order number:
SAMSUNG-10TTAB-A8
REALVISION 3D UPGRADE | Excl. for RT7/RT4 V4...
RealVision™3D | The premium class in the high-end range! No other wireless echo sounder offers anglers and industry customers such a high-resolution, intuitive and, above all, clear live display of water depth and bottom structure! Ali Hamidi: "It has never been easier to see at a glance and in all three dimensions so precisely what is under, behind and to the side of the...
Order number:
REALVISION-UPG

Antenne 433MHz | SMA Black flexible
Order number:
ANT-LNG-433-SMA-BLCK